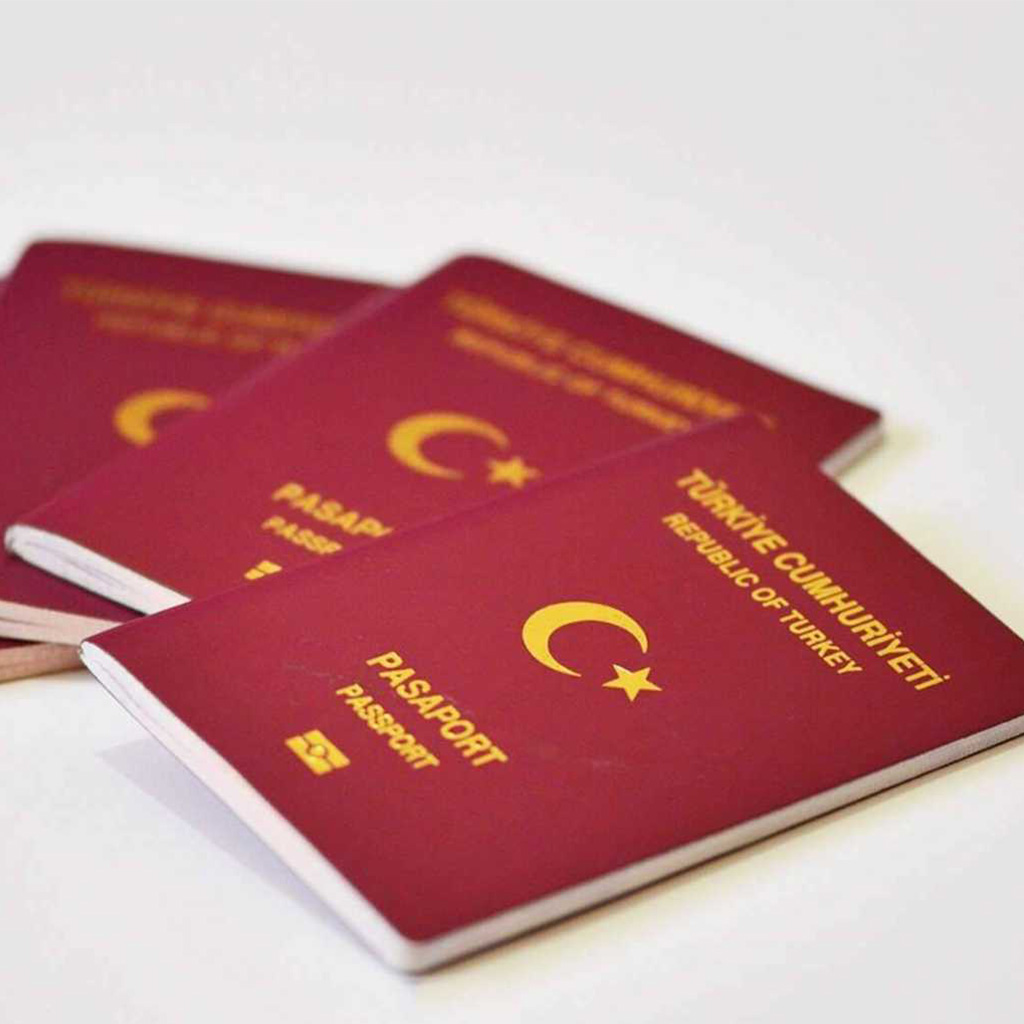 Since its inception in 2017, when the Turkish Citizenship by Investment Program was first unveiled, ASY LEGAL has been at the forefront, offering bespoke consultation to our esteemed clientele.
Our legacy in Turkish immigration and citizenship by investment is rooted in profound expertise and a consistent record of success. Our mission is simple: to provide clients from diverse global backgrounds with impeccable turn-key solutions, ensuring a fluid and hassle-free transition in their quest to attain Turkish citizenship through investment.
Herein, we present a compilation of the most frequently posed queries by our clients, accompanied by comprehensive answers, to aid in the understanding of this pivotal investment pathway
.  
Turkish Citizenship by Investment: Answers to Top 23 Questions
1. What is the requisite minimum investment amount to obtain Turkish citizenship by investment?

Since the most recent revision on June 13th, 2022, an individual must invest at least USD 400,000 in real estate to qualify for the Turkish citizenship by investment program. It's important to note that the exact amount may vary depending on the chosen investment route.  
2. What are the approved investment avenues for acquiring Turkish citizenship by investment?

The Turkish government has delineated several investment routes for those pursuing Turkish citizenship by investment, namely:

A minimum real estate investment of USD 400,000.
A bank deposit of at least USD 500,000 held in Turkish banks for a specified duration.
Committing a minimum of USD 500,000 as a fixed capital investment.
Establishing a business in Turkey that employs at least 50 Turkish nationals.
Investing in Government Bonds or Treasury Bills valued at a minimum of USD 500,000.

It's worth noting that, in practice, the real estate and bank deposit avenues are the predominant choices among investors.
3. How does the application procedure work?

The pathway to acquiring Turkish citizenship by investment generally encompasses the following stages:

Ensure your chosen investment meets the stipulated minimum investment requirements.
Assemble the necessary documentation, which includes evidence of investment, financial statements, and personal identification documents.
Lodge your application with the relevant authorities, such as the General Directorate of Land Registry and Cadastre or the Ministry of Interior.
The administration will then review the application, conducting a thorough background check on the applicant.
Upon successful evaluation, the applicant will be granted Turkish citizenship and can subsequently apply for a Turkish passport.
4. What is the typical duration for securing Turkish citizenship via the investment route?

The duration to attain Turkish citizenship by investment can fluctuate depending on the nature of the investment, the comprehensiveness of the application, and the current caseload of the governing authorities. While individual experiences may differ, it is generally observed that the entire process takes approximately 4 to 6 months to conclude.
5. Can I include family members in my citizenship application?

Yes, family members can be integrated into the Turkish citizenship by investment application. This encompasses spouses and dependent children below the age of 18. To ensure their inclusion, applicants must furnish evidence of familial relationships and any other requisite documentation.
6. Is there a minimum amount of time applicants must spend in Turkey

For those seeking Turkish citizenship by investment, as of August 2023, there is no mandated residency duration in Turkey. Applicants can conveniently initiate the process from abroad by granting a Power of Attorney to a lawyer or consultant. Indeed, one can procure citizenship without ever setting foot in Turkey.
7. Post-acquisition of citizenship, are there any constraints or stipulations related to the sale of the investment property?

Upon the transfer of the title deed to a prospective Turkish citizenship by investment applicant, an encumbrance is placed on the property, signifying a restriction. This denotes that the property cannot be sold for a duration of three years following the date of the title deed transfer. 
8. What are the benefits and privileges associated with obtaining Turkish citizenship, particularly for investors?

Holding Turkish citizenship, especially for investors, grants a plethora of benefits and privileges, as outlined below:

Global Mobility: Turkish passport holders enjoy visa-free access to over 110 global destinations, positioning the Turkish passport 52nd in worldwide rankings.
Real Estate Upsurge: Based on the real estate analysis from the 1st quarter of 2023, property prices witnessed a staggering 197% surge compared to the previous year. This consistent and robust appreciation in property values, coupled with the ongoing construction of numerous projects throughout Turkey, showcases the nation's attractiveness for both international and domestic investors.
Healthcare Excellence: Turkey boasts one of the world's top healthcare systems, making it a sought-after destination for medical tourism. This demand is attributed to the high caliber of medical services offered.
Easier Access to US Visas: Turkish nationals find the process of acquiring the E2 investor visa more streamlined compared to many other countries. Moreover, with a Turkish passport, obtaining a 10-year US tourist visa becomes a smoother endeavor.
Dual Citizenship: Turkey permits dual citizenship, allowing individuals to retain their original nationality while also enjoying the rights and privileges of Turkish citizenship.
Cultural and Economic Vibrancy: Turkish citizenship provides a sense of security in a nation celebrated for its rich tapestry of history, diverse culture, and promising economic landscape.
9. Are there any linguistic requirements or assessments for individuals pursuing Turkish citizenship by investment?

As of August 2023, candidates pursuing Turkish citizenship through the investment route are not subjected to any language proficiency standards or examinations.
10. What are the associated costs and fees involved in the Turkish citizenship by investment application procedure?

In addition to the principal investment amount, several ancillary expenses are involved in the Turkish citizenship by investment application process:

Legal Representation: Engaging a proficient lawyer to oversee your application necessitates a retainer fee.
Documentation Fees: Preparing the essential documentation for the application involves costs. This encompasses translating documents, obtaining apostilles or verification from the foreign ministry, and notarizing the documents.
Application Fee: A nominal application fee must be submitted during the process.
Identity Documentation Fees: Once citizenship is conferred, there are additional fees for obtaining the Turkish passport and national ID card.
11. Is an individual holding dual citizenship eligible to apply for Turkish citizenship by investment?

Absolutely, Turkey recognizes and permits dual citizenship. As such, individuals can simultaneously hold both Turkish and their existing nationalities. However, it's prudent for applicants to consult the specific regulations of their home countries regarding dual citizenship, as policies can vary from one nation to another.  
12. Is possessing a Turkish bank account a prerequisite for making the investment towards Turkish citizenship?

For those aiming to secure Turkish citizenship by investment, having a Turkish bank account has become increasingly essential:

Investment Schemes: For investment avenues such as fixed bank deposits and the acquisition of government bonds, a Turkish bank account is indispensable.
Real Estate Investments: Prior to 2022, it wasn't mandatory for real estate investors to hold a Turkish bank account. However, a revision in the policy now mandates real estate acquisition applicants for citizenship to open an account in Turkey.
Regulatory Provisions: Several key regulations collectively introduce an obligation for foreign investors to first convert their foreign currency at the Central Bank during real estate purchases. These include:

The 13th Article of the Central Bank of the Republic of Turkey's Capital Movements Circular,
The Regulation on the Implementation of the Turkish Citizenship Law,
The Implementation Instructions for Foreigners' Foreign Currency Purchases from the Central Bank of the Republic of Turkey,

Foreign Currency Purchase Document: Based on the stipulations in these regulatory texts, foreign real estate purchasers must initially sell their foreign currencies to the Central Bank via an intermediary bank. Following this, they are required to present the Foreign Currency Purchase Document, procured from the bank, to the title deed office.
Effective Date: This procedure was instituted on January 24, 2022. Consequently, foreign individuals pursuing real estate acquisition for citizenship purposes are mandated to furnish the foreign currency purchase document at the time of purchase.
13. What documentation is requisite for pursuing Turkish citizenship by investment, and how can one ensure its accurate preparation and submission?

For those aiming to obtain Turkish citizenship through the investment pathway, the documentation demands can vary based on the chosen investment mechanism. Generally, applicants should be prepared to provide:

Personal Identification: This includes identification documents and a valid passport.
Investment Documentation: Pertinent documents based on the type of investment, such as:

Real estate title deeds
Bank deposit certificates
Business incorporation paperwork, if applicable

Banking Details: Documentation detailing your bank transfers and statements from your Turkish bank account.
Family Details: If you're including family members in your application, evidence of familial relationships, such as marriage and birth certificates, along with their personal documents, will be necessary.

To circumvent potential hurdles and ensure a smooth application process, it's highly recommended to seek the expertise of seasoned immigration attorneys. These professionals can guide applicants step-by-step, ensuring that all documentation is correctly prepared, compliant with regulations, and submitted in a timely manner.
14. If I invest in a business or establish a company in Turkey, am I eligible to apply for Turkish citizenship?

Yes, channeling investments into a business or establishing a company in Turkey is a recognized route for the Turkish citizenship by investment program. As of August 2023, the criteria stipulate that if an applicant sets up a business in Turkey and employs a minimum of 50 Turkish nationals, they qualify for Turkish citizenship under this business-oriented investment avenue.
15. Is hiring a lawyer or agent required for the citizenship application process?

While retaining the services of a lawyer or agent is not a strict necessity for the Turkish citizenship by investment application, many applicants opt for professional assistance to ensure that their submissions are meticulously crafted and adhere to all regulatory stipulations. This helps in streamlining the process and potentially expediting approval.  
16. Are there specific tax ramifications linked to acquiring Turkish citizenship through investment?

Acquiring Turkish citizenship by investment can introduce certain tax implications, which may vary based on the individual's circumstances and the nature of the investment. It's imperative for applicants to consult with tax experts in order to comprehensively understand and navigate the specific tax obligations associated with this citizenship route.  
17. What happens if my application for citizenship is declined? Can I appeal the decision?

If an application for Turkish citizenship by investment is not approved, the pathway forward hinges on the specific grounds for the rejection. Applicants have the option to challenge the decision, depending on the justification provided. Understanding the root cause for the denial is paramount, and in such scenarios, it's often beneficial to consult with legal experts to determine the best course of action, whether it be lodging an appeal or preparing for a subsequent application.  
18. Does the Turkish government undertake a background verification process for those applying for citizenship by investment?

Indeed, as part of the evaluation process for the Turkish citizenship by investment application, the Turkish government conducts an official background check. Primarily, this verification focuses on the applicant's activities within Turkey. Notably, the submission of a criminal record from the applicant's home country is not a prerequisite for the application.  
19. What significance does the General Directorate of Land Registration hold in the Turkish citizenship by investment application procedure?

The General Directorate of Land Registry and Cadastre holds a pivotal role, especially when the Turkish citizenship by investment route chosen is grounded in real estate. Their responsibilities encompass:

Verification of Property Ownership: The General Directorate of Land Registry and Cadastre ensures that the property is legitimately owned by the applicant.
Assessment of Property Value: They ensure that the property's valuation meets the stipulated investment criteria for citizenship.
Property Registration: They handle the registration of properties under the applicant's name.
Certificate of Conformity Issuance: This certificate verifies the alignment of the investment with the citizenship by investment criteria and is crucial for the application process in Turkey.

In essence, they serve as the primary body validating the real estate investment's authenticity and compliance with the Turkish citizenship by investment program.  
20. Is it possible to pursue Turkish citizenship by investment using a promise-to-sell agreement for a property?

While the primary mode of real estate investment for Turkish citizenship involves full ownership, there's a provision for cases involving installment-based purchases:

Notarized Promise of Sale Contracts: For such contracts to be deemed valid, they must undergo notarization.
Installment-based Purchases: Investors who opt to purchase real estate in installments can still pursue citizenship if they've already met the minimum investment threshold, even if there are outstanding installments due.

In essence, as long as the requisite minimum amount for the citizenship application has been settled with the real estate project, the applicant can proceed with their Turkish citizenship by investment application, notwithstanding pending installments.  
21. Can I buy multiple real estate in order to meet the $400.000 criteria for the Turksih citizenship?

Absolutely, investors have the flexibility to:

Aggregate Real Estate Value: Purchasing multiple properties and aggregating their total value to satisfy the USD 400,000 threshold for the Turkish citizenship by investment program is permissible.
Co-Ownership with Separate Applications: In scenarios where, for instance, two individuals or families jointly own a property valued at USD 800,000, both parties can individually file for Turkish citizenship, treating their shared ownership as separate investments towards the program.
22. Does the Turkish citizenship by investment program have specific real estate categories, or can any type of property be acquired with the $400,000 investment?

For the Turkish citizenship by investment program, while real estate investment is a primary route, there are certain caveats to consider:

Proximity to Sensitive Areas: Properties located near military zones or other restricted areas may not qualify for the citizenship application.
Previous Usage Restrictions: As of 2022, there have been additions to the regulations. For instance, properties that have previously been used for the purpose of obtaining Turkish citizenship are excluded from subsequent applications. Additionally, foreigners are not permitted to purchase real estate from another foreigner for the purpose of this program.

Given the intricacies and evolving nature of these regulations, it's crucial for potential investors to:

Seek Expert Consultation: Before committing to any real estate transaction for the purpose of Turkish citizenship, it's highly recommended to consult with professionals well-versed in the country's property and immigration laws to ensure full compliance and make informed decisions.
23. Is there a requirement to disclose personal wealth or furnish the origin of the investment funds when applying for Turkish citizenship by investment?

For the Turkish citizenship by investment program:

Wealth Declaration: Applicants are not mandated to disclose their overall personal wealth.
Source of Investment: There is no requirement to provide evidence or documentation regarding the origin of the investment funds.

However, it's always prudent to ensure all transactions are compliant with both local and international financial regulations.
Additional Resources regarding TR Citizenship by Investment: